Welcome
Founded in 1995, Sutherland Institute is an independent research and educational institution – a think tank – whose mission is to advance sound ideas and principled public policy. Sutherland is a nonpartisan 501(c)(3) organization and does not accept government funding. We rely on support from corporations, foundations and individuals like you that share a commitment to family, free markets and localism. Sutherland consistently promotes solutions that serve community needs and build on areas of agreement. We believe people are more alike than different – that policy matters, principles matter more, and people matter most. Our mission includes a charge to build future leaders: educated, able and willing to defend a New Birth of Freedom for the next generation.
30
July
9:00 am - 11:00 am
Sutherland Institute's 2019 Congressional Series: Join Congressman Chris Stewart in discussing free enterprise and socialism.  Chris Stewart is the congressman from Utah's Second Congressional District. He ...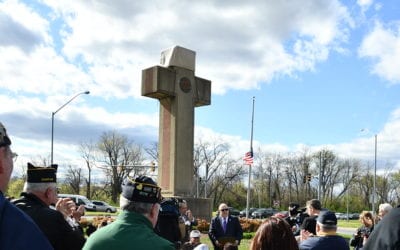 Supreme Court leaves Maryland memorial cross standing In a second religion-related decision this week, the U.S. Supreme Court ruled that a public World War I memorial to war dead in Maryland – which included a cross – need not be removed. The case did not...
read more
"That this nation, under God, shall have a new birth of freedom – and that government of the people, by the people, for the people, shall not perish from the Earth."
~ President Abraham Lincoln